If you're just getting started on building a new WordPress site, one of your first tasks is choosing a WordPress theme. But how do you know what factors to consider when it comes to how to choose a WordPress theme?
While some people have a general idea of what a theme in WordPress is, many don't realize how important themes are and how they work to create a finished, published WordPress website.
In this guide, we'll take you step-by-step into the importance of themes in WordPress and guide you through how to choose a WordPress theme. You'll also learn how to install a theme, change a theme, customize a theme and a lot more. Let's dive in!
What Is a WordPress Theme?
In a nutshell, a WordPress theme provides the look, feel and design for the overall styling of a WordPress website. A theme is a pre-packaged design layout that helps define the look of a WordPress site, and determines how your website looks to a user when they land on your URL. It controls the visual aspects of your website and how it appears to a user when they access the site.
More specifically, all of the content you add to your website is displayed within the context of the WordPress theme you choose. By changing your WordPress site's theme, you can instantly change how your site looks.
For example, take a look at the TechCrunch website. This is an incredibly popular site that runs on the WordPress platform. When you look at their site, you'll immediately notice a unique styling of how images and text appear within the layout. All of the visual stylings of the TechCrunch site are determined by the theme that they are running on their site.
When looking at a website's design, spay close attention to how:
The home page looks
Headings are styled
Content items are listed
Predetermined spacing is used between paragraphs
The main menu bar is in a specific location
All of these things are controlled by the site's WordPress theme.
Get the bonus content: Getting Started with WordPress
One of the major benefits of using WordPress as the tool to power your website is that you can quickly and easily change themes or customize the theme you're already using.
When you're ready to start looking for a theme to stylize your WordPress site, the best place to begin is in the WordPress.org theme directory. There, you'll find nearly 4,000 different free themes to choose from.
If you can't find what you're looking for in the WordPress theme directory, there are dozens of third-party sites that offer both free and premium themes for WordPress.
A simple Google search will turn up more results than you can probably research.
WordPress Themes Explained
WordPress themes are really a "package" of files that are added to your website to give it a design. So it's important to understand that any theme running a WordPress site is mostly composed of three differing files.
The first one is called index.php. This is the main template file that site visitors see when they land on your website.
The second one is called style.css. This is the main style file and is used to style the content of the aforementioned index.php file.
The third in the functions.php file. This important file provides the PHP code your site needs to operate.
Do You Need a Theme for WordPress?
Yes, you do. It's not possible to build a site on WordPress without using a theme. The theme files are required for WordPress to be able to create the look of your website presented to end-users.
You can, however, create a theme from scratch rather than using a pre-built theme. This requires a good amount of technical detail and probably isn't how you want to approach building your WordPress site as a beginner.
But if you're interested in building your own theme for your WordPress site, the simplest way is to download and install a starter theme and begin adding in the design elements you're looking for.
This can be done by editing the theme files just like you would other CSS or HTML files, then uploading those files via FTP to your site's server.
Install WordPress on your server. Most WordPress hosting providers have a one-click easy install option.
Download and install the Underscores theme for WordPress, then manually modify it to fit your design requirements.
Install the plugins that you need.
Add content to your website in the WordPress Dashboard.
For those of us who want a finished theme that's ready for our content, it's best to start searching for your desired style in the WordPress.org Theme Directory, then start adding your desired plugins and content after you've downloaded and installed your theme choice.
How to Choose a WordPress Theme: 10 Important Things to Consider
Finding themes is easy. There are loads of them out there. Choosing the right one? That's hard.
While WordPress runs the backend, the theme is responsible for everything your web visitors see. If the fonts are goofy, the colors off or it doesn't fit on the screen, that's all about the theme.
The theme delivers your style and your brand. It has a vibe and an energy that (hopefully) separates you from the rest. It communicates so much about your organization.
Certainly, your site visitors will see and interact with your theme. But so will you. No matter how much you try to hide in the WordPress admin, you'll still need to visit the front end. You'll
be previewing content, grabbing links to share and more. You're going to be riding your own theme every day, so you better make sure it's something that won't get real old real quick.
While a theme is all about the front end, the real beauty of a good theme is on the backend when you're building your site.
1. Performance
When it comes to WordPress themes, speed matters. The average Internet user will leave a website if it doesn't fully load within about three seconds. The world's top websites, such as Google, aim for page load speeds of less than a half of a second.
While there are many different ways to speed up a slow website, the first place every WordPress site owner should look at is the theme they're running. Many free and premium themes are riddled with code that slows down load times and frustrates users.
Kadence Theme has a highly unique approach to theme speed and performance. In fact, it outperforms many of the world's leading WordPress themes in load time tests. That's a really big deal.
2. Security
Currently, website security is at the forefront of world news. As a WordPress site owner, it should be at the forefront of your priorities, as well. Just take a look at our weekly WordPress vulnerability reports to see how many themes have new vulnerabilities each week.
Because of the threat of new cyberattacks and zero-day vulnerabilities, you'll want a WordPress theme that is ultra-secure. No theme is 100% secure, but you want to make sure the theme has active development to maintain the code base to keep it free of security vulnerabilities.
(This is also why you need to keep the theme updated whenever a new update is released. You'll be alerted to new updates right in your WordPress dashboard. Of course, you'll still want to run a WordPress Security Plugin like iThemes Security to fully lock down your site from hackers.
3. Compatibility with the WordPress Block Editor / Gutenberg
Like it or not, the future of WordPress is the WordPress block editor, also known as Gutenberg. WordPress has gone all-in with a block-based approach to page and post editing, so your theme should utilize what's happening with WordPress core. The last thing you want to happen is to be left behind with a theme that isn't compatible with the future of WordPress. So be sure to look for integrations with WordPress blocks.
The Kadence Theme was built with a deep and thorough integration with Gutenburg and the WordPress Block Editor. Kadence Theme also uses the built-in WordPress customizer to control most. of your site-wide styles.
4. Support
One of the main reasons to invest in a premium theme is access to support and updates. Does the theme you're considering offer support? How long does it take to get your questions answered?
One of the biggest advantages of going with premium themes is the support they often offer. This is a major bonus. If you have questions about how to change something, premium theme support will often walk you through it.
Be sure to look closely at what kind of support they're offering: What does it cover? When is it available? How is it accessed? How quickly do they respond?
Be sure to consider the support model for whatever theme you choose. You may never need support, but when you do, the quality of help you receive can make all the difference.
5. Updates
When it comes to choosing a WordPress theme, you'll also want to make sure the theme has active development. The best way to check for this is the frequency of version updates pushed to the theme. This means someone is actively maintaining and improving the code base of the theme.
Most themes share their changelog or version release notes either on their primary website or on WordPress.org (for free themes). Check out the frequency of updates to make sure the theme hasn't been abandoned.
6. Starter Templates
If you've ever started your WordPress design with the dreaded blank page, you know how important it is to have a template to begin with. A great theme will come loaded up with great starter templates to help you jump start your design. Most of these starter templates even come packed with demo content so you can just swap out your own text and photos.
Kadence Theme has a new and exciting approach to Starter Templates, which you definitely need to check out.
7. WooCommerce-Ready
There are themes that allow WooCommerce to be run on them, then there are themes that fully integrate with WooCommerce and make it even better.
Kadence Theme brings you extra features that are built-in and help make your WooCommerce store better than it's ever been. If you're selling products with WooCommerce, Kadence Theme is the perfect place to start.
8. Easy to Use for Both Beginners and Experts
It's difficult to find a theme that's easy to use, while also giving all of the functionality needed to build even the most complex WordPress site. But the theme you choose should be easy to use for anyone.
Make sure your theme comes with great tutorials, documentation, and help. Some parts of WordPress themes may have a steep learning curve, but these resources are invaluable to setting you up for success.
When Kadence Theme was built, ease of use was one of the biggest goals (and challenges) of the process. The feedback received from Kadence Theme users, however, tells us that we got it right.
9. Price
Let's jump right in and tackle another important question when it comes to how to choose a WordPress theme: how much does it cost?
When it comes to WordPress themes, you'll find free themes and premium themes. Some free themes have a Pro version which unlocks more features or priority support. So when do you know to invest in a premium theme?
The truth is, you get what you pay for. Not all themes are created equal and with free themes, you're more likely to find places where developers took shortcuts. You're also mostly on your own. Free themes come with little or no documentation or support. Just be aware of what you're getting. And be appreciative: Someone put a lot of work into that theme and they're kindly giving it away for free.
That's not to say you shouldn't use a free theme. Some of the best themes out there are free, like Kadence Theme. Kadence theme comes with so many awesome features in the free version, and you can unlock even more features with the whole Kadence Suite.
10. Design
We saved "design" for last, even though most people would expect it to be the most important one on the list. The look and feel of your website is the first, and often most important, thing that a user takes in when they land on your URL. A professional-looking, well-designed and laid-out site is the first step to successfully presenting your brand's message to a new user.
Of course, this is assuming that your site loads fast enough to hold a user's attention. Design is important, but you want a solid foundation of performance, security, ease-of-use, integrations, and more before you consider the design.
When you use Kadence Theme, your membership site will be as attractive as it is functional. Kadence Theme gives you the power to build an online brand that can compete, at least from a design and performance perspective, with the big boys.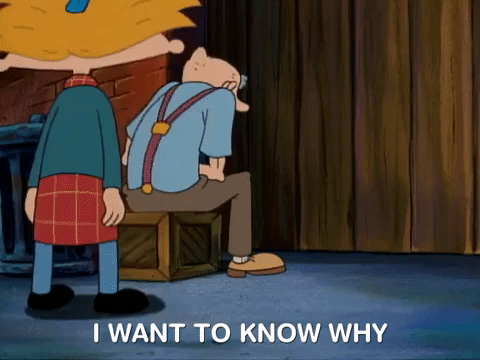 More Tips for Choosing the Perfect WordPress Theme
There's a lot to say about picking themes, but we've tried to condense our advice and wisdom into 20 tips:
1. Know the Goals & Objectives of Your Website
What are the goals and objectives for your site? What do you want it to accomplish? What will people do on your site? How will you achieve those goals?
Browsing through pages and pages of themes is kind of fun, but it's not the first thing you need to do. First things first, you need to sit down and answer some questions. You need to figure out what you want out of your site before you can even think about what kind of theme you want. It's easy to skip this step and start theme shopping, but the more time you spend thinking about your site the easier time you'll have picking a theme.
What's the call to action on your site? What do you want people to do?
What's your primary goal? You can have multiple goals and objectives, but you're likely going to have a primary one that supersedes everything else. That should be reflected in the theme design—whether it's front and center in the header or available in a sidebar and viewable on every page.
Are you selling stuff on your site? Then you'll need a theme that works with your chosen ecommerce plugin. Are you building a community? You'll probably be working with a WordPress membership plugin and need a theme that's compatible. If you're creating a niche site there are plenty of niche tools available and you'll need a niche theme.
Will you be using a blog to draw people in and showcase your expertise? Then the traditional blog elements will be important. If not, then you'll probably want a design that moves away from the typical blog layout.
Think clearly about what your goal is. If you're a photographer your goal isn't to have a fancy website. Your goal is probably to make more money. Think through
how you can achieve that with your website. It may not be showcasing the most amazing photos you've ever taken (since anybody online can do that). Maybe what sets you apart is a scheduling system that makes it easy for families to book a photo shoot. Suddenly you're not just another hot photographer with a portfolio.
If you're a writer selling books and running a blog, you may need a space to hype your books that's more prominent than the blog. Maybe you want a header with easily editable areas to drop in your latest book. Think through these kinds of issues ahead of time.
Focus on what you're trying to accomplish and how your website can help you get there. Don't be distracted by pretty designs and fancy tools.
2. Think About Your Content First
What content will your site have? It's important to answer this question early on. It's tempting when you're shopping for themes to just dive in and check out all the flashy features. The next thing you know you've fallen in love with a shiny theme that doesn't even match the content you create.
Now it's OK to browse through themes and get big ideas. But you need to think honestly and realistically about the kind of content you create and how the theme can serve up that content.
That giant HD video on the homepage may look awesome, but if you don't have any video you're going to be in trouble.
The image slider at the top of the homepage is a great way to cycle through content, but only if you have good images to go with each post.
The opposite is also true: A text-heavy theme that doesn't show images well isn't going to work for a designer trying to create a portfolio site.
Your goals and objectives should drive your content, not flashy features in a theme.
You need to be brutally honest when you're assessing what kind of content you're going to have. Everybody has a blog these days and it's worth asking if that's the best fit for your organization. Do you have the time and bandwidth to keep it updated? Is that the best use of your time? For many organizations the answer is a solid yes. But not for everybody. For some folks it's too much of a distraction to keep a blog updated and it really doesn't help the bottom line.
Maybe you don't like to write, but video is more your style. There's nothing that says you can't have a daily video as your content. Maybe it's a daily special or a product of the week or an inspiring quote. The potential is limitless, but you need to think it through now.
There's nothing worse than trying to shoehorn an idea into an existing site when it really doesn't fit.
Think long and hard about your content and how that relates to your theme.
3. Do You Know Code?
A big part of picking a theme is knowing what you can handle. Are you down with PHP? Can you slice and dice some CSS?
If you're comfortable with code, then you have a lot more flexibility in picking a theme. If there's a something you don't like in a theme, you can probably change it without too much trouble. Obviously you want to pick a theme that involves as little customization as possible, but having the skills means you can be less picky.
Thankfully, most modern WordPress themes have made it extremely easy to not have to touch a line of code to get your website to look the way you want. But you need to know that before you choose a theme. Know your limitations and pick something you can work with. Managing expectations is key to getting a theme that works over the long haul.
WordPress Theme vs Plugin: What's the Difference?
A WordPress theme organizes and displays the entirety of your site's information, while a WordPress plugin adds additional features or functions to your website.
When you're looking for a theme to use, you'll notice that a lot of them automatically add some level of site functionality and features beyond styling. However, a theme is not a plugin and doesn't function as one.
When you use a WordPress plugin, it (usually) won't change the overall design elements of your site. Rather, a plugin performs a specific function within the theme that allows you to further customize how your site works.
While it is possible to customize some of your site functionality within the theme, it will not replace the customization options that you'll get from using one of the 55,000 unique plugins available for download on the WordPress.org Plugin repository.
Think of your theme as the "external effect" of your site, while the plugins have an "internal effect" by adding or removing specific functions within your WordPress site.
It's important to remember that even if you change the theme you're running on your site, the plugins will come along for the ride and continue working on the new theme the same way they did on the old theme.
Some of the most important plugins to start out with include BackupBuddy, a WordPress backup plugin that continually creates backed up versions of your site in case your work is lost due to any reason.
You'll also want to include from the beginning a WordPress security plugin to keep your data and the data of your users safe at all times.
If you plan to manage multiple WordPress sites, you'll definitely want to start your journey into WordPress by downloading iThemes Sync. It will help you work smarter, not harder.
Are Themes Free In WordPress?
Yes, a free WordPress theme isn't going to cost you a dime. All you need to do is download, install and activate the theme in order to use it.
With nearly 4,000 free themes available on the WordPress.org theme directory, you'll surely be able to find the right one to get your site up and running.
If you're working with little or no budget, you can fully rely on using a free theme while still presenting a professional appearance in your finished project.
Some of the major benefits of free themes include:
Won't impact your budget
Although free, they still come with powerful features and inviting layouts
Some of the most-used free themes in WordPress are:
Kadence Theme
Spacious theme
Zakra theme
Flash
Astra
ColorMag
If you're just starting out and unsure of what theme to choose, consider starting with one of these. We'll cover them in more detail in a bit.
WordPress Theme Pricing Models
When it comes to the pricing of themes for WordPress, note that there are three different types:
Free themes
Premium themes
Freemium themes
In this section, we'll discuss the pros and cons of each type of theme.
Premium Themes
A premium theme simply means that you'll need to pay a set amount, determined by the theme publisher, in order to download, install and customize the theme on your WordPress site.
The price of premium themes varies based upon the quality of the theme and the options it offers to you as a WordPress developer.
In most cases, a premium theme will come with added features that free themes lack. If you have a small budget to put toward building your website, looking into the best premium theme for your business niche is smart.
The average cost of a premium theme for WordPress is $57.54.
The benefits of using a premium theme include:
More features than most free themes
SEO-friendly
Performance-focused and highly optimized
Added options for site customization
Premium themes can be found on popular third-party sites such as Elegant Themes, ThemeForest, ThemeIsle and Zakra.
Freemium Themes
If you want to test a premium theme before laying down your hard-earned money, a freemium theme is a great option. In fact, freemium themes can be the best option for both theme sellers and theme buyers.
A freemium theme allows you to download and install a limited version of a premium theme for free. If the theme fits your needs and you decide to employ it on your site, you can then upgrade to the premium version and the added features it offers.
If you don't want to upgrade, you can continue using the free version.
Benefits of using a freemium theme include:
You make no investment up-front
Only pay for the premium version if you want the added features it offers
Most of the popular free themes in the WordPress.org theme directory could be considered freemium because they have paid versions available for purchase on their third-party sites.
For example, popular free themes such as Sydney, Astra and GeneratePress are free and fully downloadable on WordPress.org. However, you can also find premium versions of their themes on their proprietary sites.
Custom Themes vs Default Themes
When you download and install the WordPress core software, you'll notice that it comes with a few default themes that you can use for free.
The default themes you'll see are developed by teams of WordPress contributors and are very basic.
A custom theme is quite the opposite.
Custom themes are built by specialized developers that build a unique theme that's specific to one website.
Default Themes
Upon your initial WordPress installation, you'll see that your website already has a theme. That theme is the default theme.
Your WordPress installation will come with three pre-installed themes, with the current default theme automatically activated until you change it.
The WordPress developer teams build a default theme for all major WordPress version updates. Since 2010, each default theme is named after the year it was released.
For example, the 2010 theme is called Twenty Ten. The most recent WordPress default theme is Twenty Twenty-One.
Custom Themes
A custom theme is built by skilled developers for specific business needs and offers unique features, layouts and styles.
With a custom theme, you'll have all the freedom in the world to have a theme built according to your exact needs and preferences.
Most custom themes for personal or business use will cost between $39 – $99. If you need additional features built-in or companion plugins included, expect to pay between $59 – $299.
If you're looking for a complex, enterprise-level custom theme built for your WordPress site, expect to pay at least $300 on the low end. In reality, $1,500 or more for a highly customized enterprise-level theme shouldn't shock you.
What Is a WordPress Child Theme?
To understand a child theme, first it's important to know what the term "parent theme" means.
Think of a parent theme as a theme that's completely independent. A parent theme functions on its own without needing to rely on another theme to work. It can pass it's independent features and functionality to a child theme as well, while also making modifications and changes to it.
Conversely, a child theme is created with the purpose of modifying the core functionalities and features of a parent theme. With a child theme, you can add more features to the theme without touching any of the parent theme's code.
When creating a child theme, the parent theme will be your main template in creating the customization you're looking for. The reason you don't want to make these changes on a parent theme is because all of your changes will be lost the moment you update the theme to a new version.
Generally speaking, the vast majority of themes that you download and install are parent themes. The popular themes mentioned earlier in this guide are all parent themes. But, if desired, you can create child themes for any parent theme and activate it on your WordPress site.
What Is the Best Theme To Use for WordPress?
As with most things in life, "the best" is arbitrary when it comes to the theme you choose to run on your WordPress site. The best one for your purposes will depend on the type of website you want to run and the look you're hoping to achieve.
One of the newest and most popular multipurpose WordPress themes is called Kadence Theme. This is a free theme with outstanding functionality. It's designed to easily accommodate the many requirements of a vast set of different site archetypes.
The Kadence theme comes loaded on many starter-site templates that you can use to customize your site into a professional and beautiful finished product.
It's suitable for:
Portfolios
Personal blogs
Business websites
WooCommerce stores
Niche sites
To maximize the power of Kadence consider using the Kadence Blocks. By combining the two, you'll be able to create nearly any site layout that you want.
Kadence is SEO-friendly, translation-ready, Gutenberg compatible and compatible with all major WordPress plugins.
Types of WordPress Themes
Below are different categories of themes that you'll find in the WordPress theme directory and on third-party theme developer sites.
1. Multipurpose – this category is for themes that can be effectively employed on nearly any kind of website. The layouts are general and customizable for many different purposes.
2. Blog – Themes in the blog category and designed and laid out for sites that want to put a blog at the forefront. They make things easy and efficient for professional or personal bloggers.
3. Magazine – if you're looking to build a news-based or magazine site on WordPress, you'll find a lot of theme options to choose from in this category.
4. Business – whether you own a local downtown gift shop or need a corporate site that gives a highly professional appearance, the business theme category will have a solution.
5. eCommerce – when you're looking to sell online, an eCommerce theme will get you going quickly.
Let's dive a bit further into each of these categories to help determine which is the best theme for you to start out with.
Multipurpose Themes
As suggested by the name, this type of theme can be used for various WordPress sites.
A multipurpose theme can be used in:
eCommerce
Business
Blogging
Magazines
A lot more
Blog Themes
Themes in the blog category are used for, well, personal or professional blogging.
One of the best blog themes for WordPress is called Cenote.
Cenote is a freemium (free to download and use basic functions, with a paid upgrade available) blog theme for serious WordPress bloggers. The theme features simple options for posting quotes, links and images to promote your newest article or an upcoming seminar.
The theme is fully responsive and optimizes your site for mobile users across all devices. It has a modern, clean look that will enhance all post formats.
Cenote beautifully displays video posts, audio posts and images. It's a theme that really can help increase your number of readers simply because it's so visually appealing.
Of course, there are many free blog themes that you can find on the WordPress directory as well. The best one for you is the one that fits the overall vision you have for your blog.
Magazine Themes
If you're looking to build a site that displays news articles and stories, a magazine theme is the best way to go.
Start by looking at the ColorMag theme, which is free to download on the WordPress directory.
ColorMag is a free and fully responsive theme that's perfect for publishing news, online papers and magazines.
It's very easy to create and edit content using ColorMag. Beyond that, ColorMag is compatible with WooCommerce which allows you to launch an online store alongside your content.
ColorMag is also compatible with page builders such as Elementor, which allows you to easily create any layout you're looking for.
Another powerful magazine theme is called Newspaper. This is one of the best-selling premium magazine-style themes for WordPress. With it, you can quickly publish things like:
Reports
Fashion
Recipes
Travelogues
When it's time to monetize your site, the Newspaper theme works with you there as well. It includes an advertising management tool and a lot of built-in areas that are perfect for high-dollar display advertising.
Business Themes
If you're looking to run a business-related site for a spa, hotel, travel agency or other small business, begin by taking a look at the Spacious theme.
Spacious is the perfect theme to professionally display your online brand. It includes four-page layouts, four blog display types, two-page templates, 13 different widget areas, interactive sliders and primary color options that will perfectly match your logo and design elements.
Beyond that, it features a responsive design and layout. The theme really does make everything a bit simpler for both you and your customers.
eCommerce Themes
For developers looking to create a site to sell goods, you'll want to look at employing an eCommerce theme on your WordPress site.
eStore is a great solution if your goal is to launch an eCommerce site. It comes loaded with features that will help you display all of your goods professionally and beautifully. The theme features:
Multiple header styles
Responsive layouts
Numerous color options
Of course, it's fully compatible with the WooCommerce plugin and supports page builders like Gutenberg, Brizy and Elementor.
How Do I Install a Theme On WordPress?
As mentioned earlier, you'll already have a theme installed when you first start using WordPress. When you're ready to change the theme, here's how to do it:
Head to the WordPress dashboard.
Click on "Appearance" on the main menu (on the left).
You'll see several options, such as Customize Menu and Theme.
Click on Themes and select "Add New."
At this point, you can search for a new theme on the directory.
Once you've found the one you want to use, simply click "Install."
After installation is complete, make sure to activate the theme to make it live.
Your new theme is ready to customize.
If you've already downloaded a theme from a different location, such as directly from the WordPress.org directory or from a third-party vendor, click to upload the theme after step four.
After the theme has uploaded, you can then activate it and start customizing it.
FAQs About Choosing Themes On WordPress
Some common questions that arise when new WordPress developers first start working with themes are:
How Many Themes Can I Use?
You can only have one theme activated at a time. However, you can install several themes and activate them one at a time to see which one best fits your site design and layout vision. Just remember that when you install and activate a new theme, the theme that you are currently running will be immediately deactivated.
Should I Use a Free or Premium Theme?
If you're working with little or no budget, there are thousands of free themes that can get you going on building your site. Free themes are easy to access and provide powerful features.

Free themes are also a great way for WordPress beginners to get their feet wet in building a WordPress site. You'll learn a lot about what it takes to build a site using a theme, and may end up completely satisfied with the result without paying a dime for a premium theme.

If you do have a budget set aside for your site build-out, go with a premium theme. Every premium theme comes with added features that you won't find in a free theme.

For those still unsure which direction to go, a freemium theme is a great solution.
Are Themes Customizable?
They certainly are.

In order to customize your theme and change the overall appearance of your WordPress site:

1. Go to your WordPress dashboard and click on Appearance > Customize.
2. This opens the Customizer panel, which allows you to customize your theme in real-time.
3. On the left side of your screen, you'll be given a list of customizable options. On the right side of your screen, you'll see a live preview of your website that allows you to see what it'll look like after you save changes.
4. Easily customizable options are things like title and tagline, colors, menus, background images, Additional CSS.

Through using CSS on a child theme, you can create customizations that won't be offered to you in any menu in the Customizer. These types of customizations typically require an experienced WordPress developer.
WordPress Theme Detector
It's not always easy to settle on the theme you want to use on your site. With so many options available, it can feel like searching for one particular jar of pickles on an over-crowded supermarket shelf.
However, say you're browsing some of your favorite sites and notice a layout you really like. There's a good chance that site is powered by WordPress and you can find out exactly what theme they're using.
The WordPress Theme Detector tool does this for you quickly and discreetly. Just put in the URL of the site you like and the Theme Detector will work to determine the exact theme that's running on the site.
How To Update Your WordPress Theme
As with WordPress core and WordPress plugins, themes will need to be updated with new software each time the theme developer releases an update.
When this happens, you'll receive an alert in your WordPress dashboard that your theme has an update available.
Before you run the update, make sure your site is fully backed up with BackupBuddy (mentioned earlier in this guide). While it's incredibly important to keep your theme updated at all times, there's always the small chance that the updates could conflict with other programs running on your site.
If this happens, you'll be glad you have BackupBuddy running. BackupBuddy will be able to restore your site with just a few clicks.
Your Theme Is Just the Beginning!
We live and breathe WordPress themes. We launched iThemes in 2008. We've learned a lot since then and we're still learning. Themes have changed a lot since then and they're still changing. We're continually amazed at the cool things you can do with a theme.
Our mission is to solve problems and make life easier for our customers. We've been doing just that, cranking out themes and sharing our WordPress know-how. We know a thing or two about themes. We've got tips, ideas and best practices to get you a theme with as few headaches and late nights as possible. Hopefully we can help you choose the right one.
Without a theme, you'd have no WordPress site. But with the right theme for your vision, you can easily create the perfect site for your project; even if you're brand new to building a WordPress site.
Whether you go with a free theme or a premium theme, spend some time exploring the many options available in the WordPress community. You're sure to find the perfect one for your project.