If your goal is to learn how to write a blog post that converts, you just landed in the right place.
In this guide, you'll learn ten proven tips for writing better blog posts that turn users into readers, and readers into customers. By the end, you'll have all of the tools you need to turn your blog into one of your most powerful marketing tools.
Let's take a look.
The truth is that the vast majority of people who visit your website will leave long before they read all the way through your typical blog post. Even worse, there are hundreds (or thousands) of people who see your posts on social media, but never click to read what you have to say.
10 Tips for How to Write a Blog Post
You only have a couple of seconds to grab someone's attention, persuade them to click your link, then (hopefully) spend the time reading what you have to say.
Is there a proven way to make sure that your content marketing is as effective as possible?
1. Know and Understand the Audience You're Targeting
Before writing the first word of a blog post, you must first understand your target market, exactly who you're trying to communicate with, and what they want.
Rather than trying to guess who they are and what they need, you can make decisions that are driven by data. This is done by performing competitor analysis and industry research.
And while that may sound a bit complicated, it actually isn't.
The quickest way to gather info about your target audience is by employing a tool called MonsterInsights. This is one of the most widely used Google Analytics tools for WordPress users because it:
Translates complex data into easy-to-understand reports
Gives powerful insights about who exactly your audience is and where they find you
Guides you into understanding the things that are working and the things that need improvement
Provides reports that detail your top performing pages, links, and exit pages
Calculates what's known as "scroll depth" to show you how far site users read your posts before losing interest
Reveals the search terms that get the most impressions and clicks
MonsterInsights is installed exactly the same way as other WordPress plugins. After installation, all you need to do is connect it to an established Google Analytics account and you're good to go. You'll immediately be able to access the dashboard for MonsterInsights right within your WordPress administration area.
2. Write Headlines that Compel Users To Take Action
Without a headline that gets people's attention, your blog post probably won't get read or shared by many people. After all, there's a reason the term "don't judge a book by its cover" became so widely used: Because we humans tend to make our decisions based upon our initial impression.
And this is exactly why the title of your blog post is so important to its overall success.
When you use MonsterInsights, you can use the analyzer tool that's built-in to help analyze your headlines.. You'll see it at the top of a page or post editor within the WordPress dashboard. Simply click on it and receive a ranking between 1 to 100.
The headline analyzer will also give proven suggestions on better words you can use, and the word count limit.
Using this tool will help you write SEO-friendly, highly clickable headlines that will drive a lot more site traffic.
3. Use Short Paragraphs and Subheadings
The formatting of your blog posts is extremely important. Think about it: When is the last time you read an entire blog post that was written in a few huge, wordy paragraphs?
The vast majority of the time, users skim content before deciding to read it. This is why it's important to break up your articles into short paragraphs and subheadings. This will encourage more people to read what you have to say and take the action that you want.
You'll notice at iThemes that our articles are broken up into short paragraphs of only a few sentences each. This is done to help readers fully absorb information as quickly and efficiently as possible.
Remember that your blog audience isn't there to read a novel. They're there to learn as much as they can, as quickly as they can. So make sure that your blog posts are written accordingly.
4. Bullet Points Work
Because people skim articles before they fully dive into them, it's important that you properly highlight the best information. This way, a user will quickly understand that your blog post is worth reading.
Beyond subheadings, bullet points are perfect for this purpose because they're extremely skimmable.
To write thought-provoking bullet points that catch people's attention:
Clearly express benefits
Treat bullet points as though they're mini headlines
Make sure all bullet points on your list are symmetrical (one or two lines each)
Avoid writing entire paragraphs in bullet points
Bullet points are the perfect way to get the attention of your audience and keep them coming back when your next blog post is published.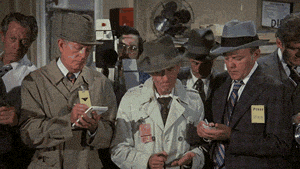 5. Use Images
Our brains tend to process visual content much faster than written content. And this is why it's so important to add images to your blog posts that will boost engagement.
Of course, you can always use one of the many free resources to find royalty-free images to use on your site or for setting your WordPress featured images. But, if possible, it's best if you use your own original photos or create your own images. Stock photos work fine in a pinch, but they aren't very personal.
While your main article image is the most important one, it's also crucial that you use supporting images throughout the flow of each post. This helps keep users engaged and learning more about your message.
6. SEO
You can't learn how to write a blog post that performs without understanding how to optimize for search engines. And with the constant changes in Google's algorithms, this can be a bit tricky for most site owners.
On one hand, it's important to put UX (user experience) over SEO. But on the other hand, SEO definitely cannot be ignored.
The goal here is to find the right balance.
To maximize your rankings for SEO, you'll need to optimize each post for the most important current ranking factors. As recently as several years ago, this normally meant going out and hiring a professional SEO analyst. But today, there are some powerful tools that make it a lot simpler to do on your own.
One of these tools is called All in One SEO. And it's an easy-to-use SEO plugin for WordPress that gives you:
Actionable checklists that help you optimize every post and page
A full analysis of your content and its readability
An easy way to add focused keywords, meta titles, and descriptions
The ability to add XML sitemaps and schema markups that improve your rankings
An analysis of your competitors that help you outrank them
Full integrations with social media platforms and other tools you use
What's best, it's extremely user-friendly, even for beginners just learning how to write a blog post.
7. Clear Calls-To-Action
Blog posts that don't include a clear call-to-action simply don't convert. Whether the CTA is asking readers to share the post, leave a comment, purchase your goods, or follow you on social media, always make sure that you let them know exactly what they should do next.
A good CTA is one that stands out and is easily distinguishable for readers. For most blog posts, a standard CTA is asking readers to share the content if they gained value out of it. And if your content stands out, many readers will be excited to share it with the people they know.
Then, if your products are as great as your content, they'll be happy to make a purchase. But none of this will happen if you forget to ask.
8. Learn About Exit Intent
If you're really serious about converting site visitors into customers, lead generation tools will give you a huge leg up. Learning how to write blog posts is important, but isn't necessarily the final solution.
More than 75% of your site visitors leave your site and never come back. So in most cases, you only have one opportunity to convert them before they're off to your competition. If you're using OptinMonster (mentioned earlier in this guide), their exit intent can be a big help with this.
This tool detects when one of your visitors is about to leave your site, then shows them a quick popup before they navigate away. You can use the popup for a CTA, asking users to subscribe to your newsletter or giving them an offer that's difficult to say no to.
Some websites have nearly doubled their typical conversion rates simply by using this tool.
All you need to do is choose a type of campaign and a template. Then, use the simple drag-and-drop builder to create a custom popup. When you're done with this, you'll be able to set up the specific display rules to where, when, and to whom your exit-intent popup gets shown.
9. Use Notifications that Show Recent Activity
Yet another proven way to drive more conversions on blog posts is by employing social proof, such as popups that show recent activity.
Social proof is effective because it works in two different ways.
First of all, it uses a psychological technique referred to as FOMO (fear of missing out). This is basically when people want what other people have.
But it also builds confidence and trust in your site visitors, because people are much more likely to take action when they see that other people are doing it as well.
And it's really that simple.
TrustPulse is one of the best tools for adding social proof to your WordPress site. It allows you to create and customize popups on your site that aren't overly intrusive. And you can make the decisions on the activity you're looking to capture, such as downloads, purchases, or signups.
You're also in complete control over where, when, and to whom these popups get displayed. This allows you to target several different audiences by showing popups to the people who are most likely to convert.
For example, on your site's homepage, you could display a welcome notification alongside all of the recent activity you've had on your site. Then, on the pages that convert the most, you can show users the most recent sales you've made.
This helps maximize your conversions.
10. Send Push Notifications About Your Blog Posts
Using push notifications allows you to continue engaging with readers after they've left your site. This means that even if you weren't able to convert them on their initial visit, you can employ push notifications to invite them back.
To create push notifications, use a tool such as PushEngage. This is a robust tool for creating push notifications that's also very easy to use.
After you sign up, the application will begin displaying an option on your site for subscribing. A visitor only needs to click on the "Allow" button to be subscribed. They don't need to provide a phone number or an email address.
This often makes it easier to get push notification subscribers than email list subscribers.
PushEngage also creates a new notification for every single blog post you publish, then sends it to the people who have subscribed.
You can also create and send custom push notifications.
Using push notifications is one of the best ways to spark a prior visitor's interest and direct them back to your site.
Wrapping Up
Converting site visitors into recurring customers is much easier when you begin publishing blog content that people are excited to read.
And when you use the right tools to optimize your posts, you'll find that building a better blog isn't nearly as difficult as you may have thought.
Get the bonus content: Getting Started with WordPress
Kathryn Lang believes it is simple, and as an award-winning author and natural-born hopesmith, she shares tips on how to find your why, pursue your purpose, and live a bold, intentional life – always with a dash of twisted encouragement.