Anxiety and worry will empty your day of strength and energy. You can worry about things or you can work at things – the choice is yours. If you will, you can find your way to choose to not worry.
Anxiety does not empty tomorrow of its sorrows; it empties today of its strength. – Alexander McLaren
Don't worry. Be happy. 
It's not a command to not worry and just be happy. Instead, it's a declaration that when you don't worry you will be happy – or at least you will be happier than you will be if you invest all of your time and energy into worry.
My husband and I hosted a housewarming party shortly after we were married. I ran around the place trying to get everything ready for a couple of weeks before the event. Two hours before "showtime," my husband's cousin showed up.
"Relax," she told me.
"But there's still so much to do," I complained.
She took a stack of stuff off the desk next to me, opened a drawer, and dropped the pile in the drawer.
"What are you doing? I don't want to shove things in drawers."
She smiled. "At this point, you have done all you can do so do what you can to get you through." She winked. "Besides, they aren't here for the perfect house but to support you."
It changed my perspective of how I viewed the gathering. As the years passed, I grew more and more comfortable with "I've done what I can do." I still attempted to get it all done and made a list to match the all – from empty the dishwasher to build a pond.
My husband didn't get the memo of "do what you can and then enjoy the day." Or maybe I didn't give him the memo. He'd stress over getting the whole list done even though I literally made an impossible list.
I finally had to start making him a list of three things to accomplish before the gathering. As long as he could complete his three things, he could enjoy the event. We had to come to the place where we understood his place of anxiety and worry and find a way to peace.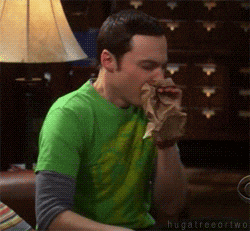 What is causing you anxiety and worry? 
We all have unique triggers and unique fixes. You have to discover what works for you AND define what doesn't work for you so you can reduce or eliminate the worry or sorry.
Does it have to be done or do you want it to be done?
Can you let someone else do it even if they won't do it exactly like you would do it?
Can it wait until tomorrow or next week or next year?
What will happen if it doesn't get done?
Usually, the worst-case scenario is not as bad as you make it out in your mind. And the worst-case scenario is rarely the reality of the situation.
5 Tips to Strengthen Today
You invest your energy and resources in the areas where you think the most. If you focus on the worry and anxiety, that's where your strength goes. If you focus on the possibilities and the positives, then your strength pours into those areas (and also grows because of the investment).
Recognize when you stress.
Take note of those times when you begin to be anxious or stress about a situation so you can create a plan to avoid those situations in the future.
Remember when you were at peace.
Be sure to notice the times when you are relaxed and enjoying the journey. Do all you can to replicate those moments.
Release the need to be perfect.
Face the truth: it will never be perfect. When you let go of the need to release the perfect then you find a balance for the moment.
Refresh the day and get refreshed throughout the day.
The more tired you are, the easier it becomes to focus on the worry and enhance the anxiety. Take little breaks during the day and make time for plenty of good rest at night.
Revert to play.
When the going gets tough (and even when it isn't), find a way to laugh or smile. Take a few minutes to dance. Go out and throw the frisbee with the neighbor. Do something for fun even if it's only for a moment.
You have a choice every day. You can worry about things, which will take your focus away from other activities and will drain your energy and strength for getting things done. The more you think about what you can't do or worry about what you need to do the less you will get done.
Instead, choose to focus on what you can do. Put your energy into doing something – even one little bit. The more you put your energy and strength into doing the more you will find you get things done.
Getting Past the Anxiety and Worry
Challenge: Make a note if you get anxious about anything. Try to hone in on what or why you are anxious. Once you define the reasons behind your anxious feelings, begin making a plan for how you can adjust during your anxious times.
Are you ready to build your awesome life? We're here to help.
Join us over at WPprosper for more support on facing down fear, finding your focus, and living your awesome life.
Sign up here to join WPprosper!
Kathryn Lang believes it is simple, and as an award-winning author and natural-born hopesmith, she shares tips on how to find your why, pursue your purpose, and live a bold, intentional life – always with a dash of twisted encouragement.